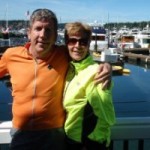 Founded in 1999 by Bill McCabe, SoftNet Search Partners, LLC focuses on the ever-changing world of IT recruiting. Rather than simply collecting resumes or throwing unqualified candidates at roles, SoftNet aims to provide the best possible candidate above all else. As a result, SoftNet consistently delivers optimal candidates, vetted and sorted into their exact fit, without the frustration and delay found with other recruiters. The hands-on, care-driven approach guarantees that you will get the candidate you want, not another random applicant.
Back when many of today's young headhunters were recruiting dates for their high school prom, Bill McCabe, Founder and President of Softnet Search, was recruiting top talent for JD Edwards, Peoplesoft, Oracle and DirectTV. With 17 years of experience and over 14,000 connections to candidates, Bill knows where to find the big fish in the talent pool and how to reel them in.
After receiving his accounting degree from Creighton University, Bill spent his early career working as a CPA for a top accounting firm (don't worry, it wasn't Enron). His responsibilities to key stakeholders required developing strategies for their sustained corporate success – a skill set that sharpened his naturally competitive nature. Bill then pent the next eight years proving to be (quite possibly) the world's most socially savvy CPA by working as Director of Public Relations for Champion Business Systems. After nearly a decade of PR, and with a strong understanding of the software industry, Bill began his recruiting career at Robert Half International. Three years later, he founded his company, SoftNet Search Partners, LLC, an executive search firm that focuses on helping consulting firms staff in the professional services and software industries.
Bill's mission is to make sure his consulting firm clients can compete with the big guys to find top talent.